Meet the Team
We're an

active partner

in driving growth and valuation to your RIA.
Our driving values are hard work, collaboration, and an insatiable appetite for growth.
We believe these values influence everything we do. Nothing brings us more satisfaction than reaching milestones with

our partners.
Jonathan Manela
CEO & Founder
While being a successful financial advisor for about a decade, Jonathan decided to step back to look at the big picture. He noticed that besides the needs of his clients, there was an even more significant need from RIA firms to put systems in place that helped them grow and scale beyond client acquisition.

To satisfy this need industry, he selected a team to help him dissect these opportunities and turn them into actionable plans that provided results. In 2015, that team became Edge Partners. Jonathan's team has helped countless RIAs think through the strategic direction of their businesses and achieve scalable, sustainable growth.

Jonathan has a B.S. in Business Administration from the University at Buffalo. He resides in Westport, CT, with his wife, Jessica, and his two girls, Skylar & Ruby.
CORPORATE DEVELOPMENT & STRATEGY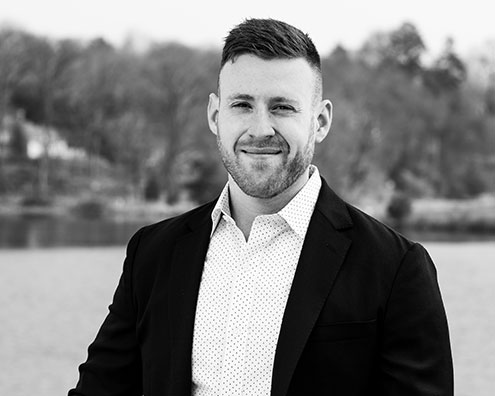 Matt Heitman
VP of Corporate Development
Since joining Edge, Matt has focused on Corporate Development initiatives including sourcing and analyzing acquisition opportunities or strategic partnerships for the firm. As part of this role, Matt builds and assesses the business cases related to these opportunities so Edge and its partners can understand the financial & operational impacts of participating in these investments. Additionally, Matt is a member of Edge's consulting practice which provides M&A advisory services to RIAs and large independent teams. As part of this practice, Matt is responsible for managing client engagements and ensuring Edge's growth strategies yield tangible results. Matt has a B.A. in Economics and a B.S. in Management & Organization from The Pennsylvania State University. He resides in Fairfield County, CT with his wife, Caitlin, and his son, Owen.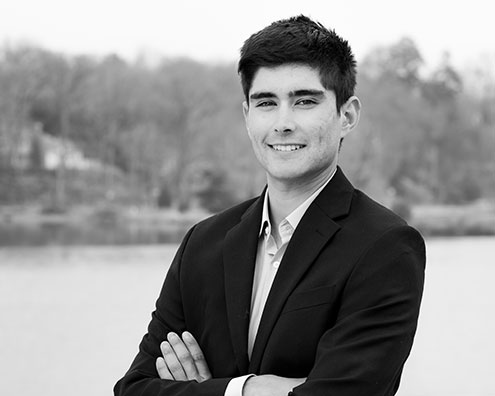 Roberto Stevens
Corporate Development
As a Senior Associate, Roberto works closely with partners to generate value through inorganic growth opportunities, including—but not limited to—acquisitions, partnerships, and monetization events. Additionally, Roberto advises partners on strategic initiatives and oversees execution to maintain Edge Partners' competitive edge. Internally, Roberto leads Edge's assessment of new investment/acquisition opportunities through a due diligence process and financial analysis. He has a B.S. in Finance with concentrations in Financial Technology and Alternative Investments from Fordham University. At Fordham, Roberto was a member and captain of the Fordham Sailing Team and continues to sail competitively.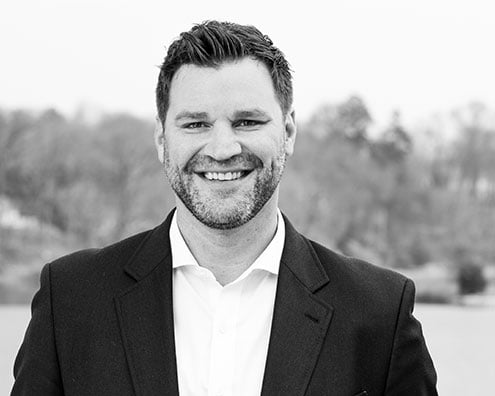 Patrick Mitchell
Managing Director Of Business Development
Patrick has been with Edge since its formation. Patrick works with Financial Advisors as a strategic partner, helping them explore opportunities to better serve their clients' needs and add value to their businesses. Patrick is also responsible for identifying relevant opportunities in the markets he serves— from traditional and non-traditional to unique and proprietary — and educating Advisors on their pros and cons. Representing each Advisor's best interests, Patrick guides them through the entire process, advising on critical decisions and helping them negotiate the best deal possible. He has a B.S. in Marketing from James Madison University, where he played Division 1 Basketball and was named Captain his senior year. A native Washingtonian, Patrick has lived in NYC for 15 years. He enjoys traveling, music and movies, and playing basketball in his free time.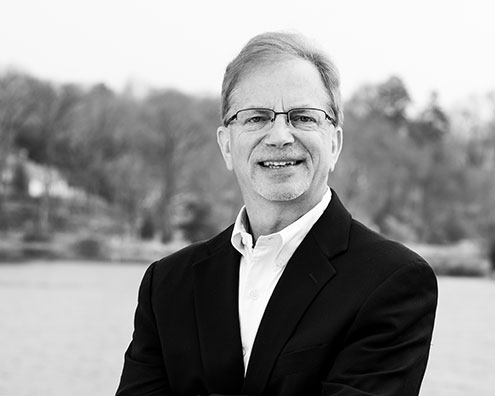 Elliot Bauer
Director of Advisor Recruiting
Elliot joined Edge after spending 20 years in the financial services sector with Fortune 500 firms focusing on sales, recruiting, and consulting services. His broad experience includes a variety of sales and management positions with Merrill Lynch, GE, and Wells Fargo. Elliot currently works with financial advisors as a strategic partner, helping them to explore the current landscape to add significant value to their business. In this role, he has become a trusted partner to high-caliber advisors and wealth management teams looking to explore opportunities and take their practice to the next level. Elliot has a B.A. in finance from the University of Rhode Island and resides in Cheshire, CT with his wife and 2 sons. Away from the office he enjoys skiing, golf, hiking, biking, and traveling.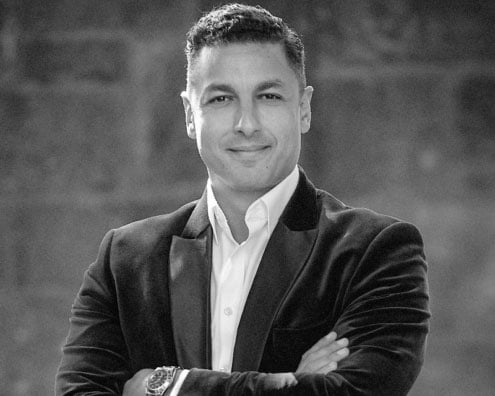 John Mikhael
Regional Business Development Manager
John brings over 27 years of wealth management experience to Edge Partners. His 16 years as an advisor, portfolio manager, and investment officer ensure that he can relate to and understand the needs and concerns of the advisors he guides today. His focus is connecting growth-oriented, client-centric advisors and teams to opportunities that will allow them to reach their goals. John studied Anthropology and History with a minor in Economics at Rutgers University. He has completed certificates in Financial Markets at Yale University and Diversity and Inclusion at ESSEC while maintaining his securities licenses. He lives in the Easton Connecticut with his wife, two teenage sons, and their rescue mutt, Luna. Outside of his responsibilities at Edge Partners, he is a volunteer firefighter and runs an American Flag store.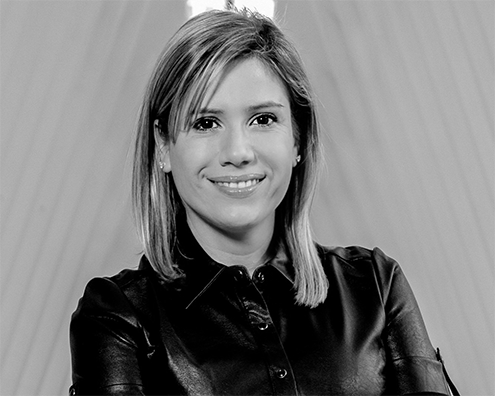 Silvia Roa-Madan
Chief Marketing Officer
At Edge, Silvia's primary focus is to partner with RIAs to develop and execute comprehensive marketing strategies in support of organic and inorganic growth. Her proven process helps RIAs define their brand and effectively communicate their value statement to clients. Silvia's holistic approach focuses on the entire client/prospect journey and utilizes audiovisual, digital, print, and live content to build brand awareness and deliver tangible lead flow. Silvia has 20 years of experience delivering narratives for commercial productions of global and domestic brands such as Fujifilm, New York Stock Exchange, The New York Times, Unilever, and LinkedIn, as well as large RIAs such as Bridgewater Associates. Silvia continues to push the creative envelope at Edge while meeting the demands of workflow and human capital management requirements. Born and raised in Paraguay, South America, she earned a BA in Audiovisual Arts & Communications. She enjoys sailing and traveling. Silvia lives in Fairfield, CT, with her husband, Cyrus.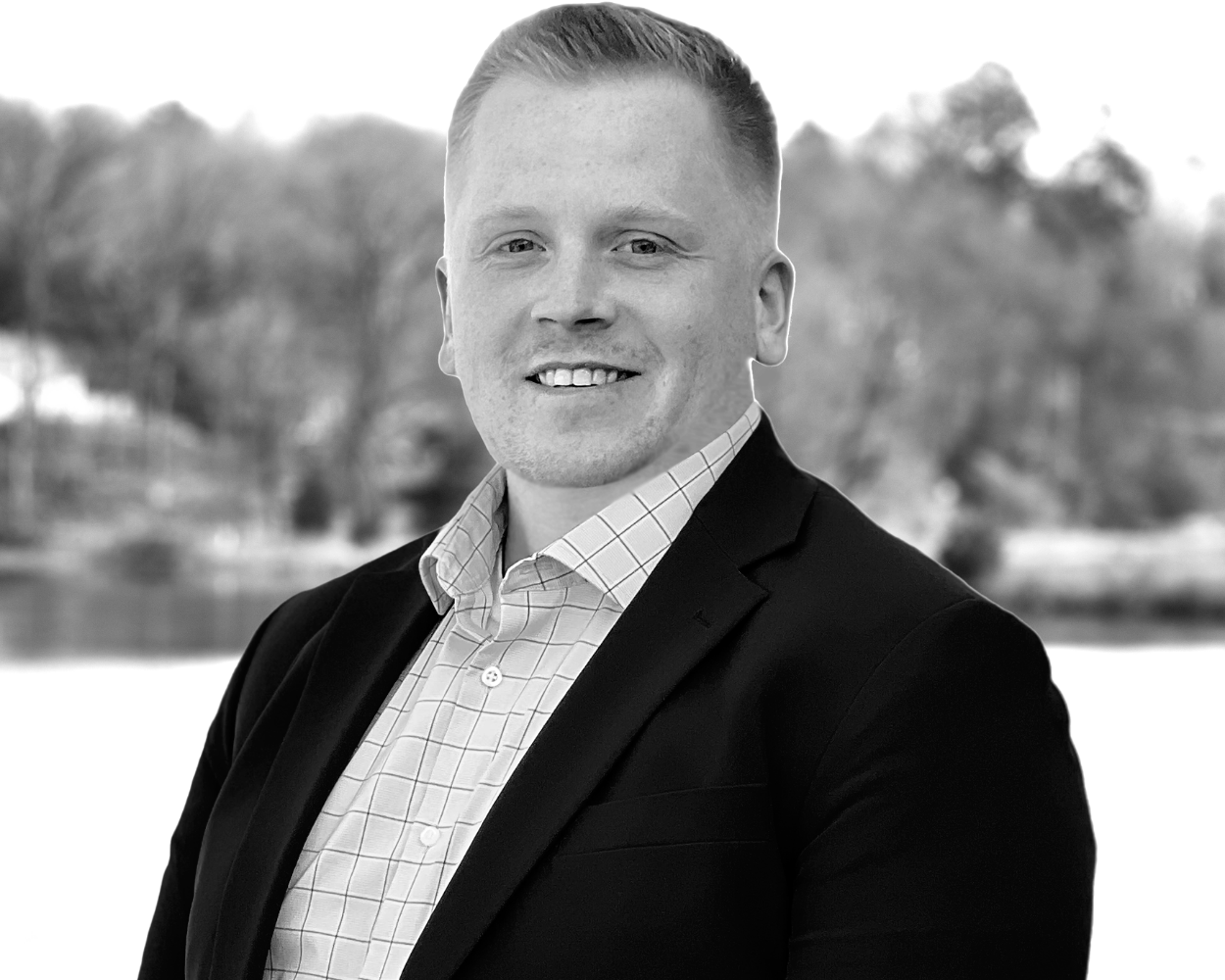 Chris Phelps
Marketing Coordinator
Chris joined Edge to work alongside the CMO in being a catalyst for growth within the team's emerging marketing services division. In his role as Marketing Coordinator, Chris' primary responsibilities include assisting in the overall marketing strategy for Edge's partners, as well as serving as the content manager overseeing digital marketing initiatives. After graduating from Bryant University with his Bachelor's in Business Administration and Marketing, Chris began his career developing marketing strategies for small businesses and start-up companies while also accruing industry expertise in recruiting and client relationship management. This skill set, along with his drive for growth and his interest in the wealth management industry, drove Chris to pursue an opportunity with Edge. A Connecticut native, he enjoys traveling, cooking, and is extremely passionate about all things sports.
CONTACT US
We're an
active partner

in driving growth and valuation to your RIA.